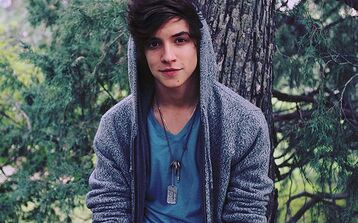 Ethan Alexander Keene
is Sage Huntley's best friend and hunting partner. He is 15 years old and loves to hunt. He lives in the Seam, District 12 in Panem. He has hunted with Sage since he was about 7 years old, helping keep his family alive. He secretly has a crush on Sage, but has not yet admitted his feelings to her.
Personality and Family
Edit
Ethan is very caring and independent. He helped keep his family alive by hunting illegally in the woods with Sage Huntley. He lives with his mother, Delphi, and three younger siblings, Griffin, Kalon, and Rupalia. He would do anything for them and do anything to protect them.
85th Hunger Games
Edit
When Sage is about to leave for the Games in The Hunger Games: Next Generation, he goes and visits her in Justice Hall. He tells her she is better than the Aspen tributes and that she can win. He also promises he won't let her family starve, because Panem is beginning to run short on food. He is then about to tell her he loves her when he is escorted out by the Peacekeepers.
Relationships
Edit
Sage Huntley: Best friend. Would do anything to protect her. Secretly has a crush on her.
Delphi Keene: Mother. Loves her very much and would do anything to protect her.
Griffin, Kalon, and Rupalia: Younger Sibilings. Loves them all very much and would do anything to protect them.
Ad blocker interference detected!
Wikia is a free-to-use site that makes money from advertising. We have a modified experience for viewers using ad blockers

Wikia is not accessible if you've made further modifications. Remove the custom ad blocker rule(s) and the page will load as expected.