Warning: Might Contain Spoilers
Edit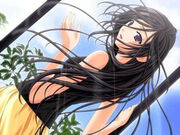 Angle Pendent is a 16 year old girl from the capitol. She is clever and can persuade people in. She takes in on the story,
How I Killed My Best Friend
. Angle has dark black hair and silver-black eyes. She is President Snows great-grand-daughter in law. She and
Elise Adle
are enemies by life after Angle revealed her true colors.
Ad blocker interference detected!
Wikia is a free-to-use site that makes money from advertising. We have a modified experience for viewers using ad blockers

Wikia is not accessible if you've made further modifications. Remove the custom ad blocker rule(s) and the page will load as expected.